Connecting Databases#
Relational Databases#
DataDistillr can connect to a wide variety of commonly used relational databases. DataDistillr uses JDBC as the connection mechanism, so if there is a particular database or other source that has a JDBC driver, and it is not listed as a source that we support, please email our support team and we can add it.
DataDistillr currently supports:
Bit.io - Serverless Postgres
BitQuery
Elasticsearch
MySQL / MariaDB
MSSQL Server
Oracle
Postgres
Snowflake
... and more coming soon! You can request a database by emailing our support team
The connection procedure for relational databases is essentially the same for most relational databases. You will need:
A unique name for your database connection to be used in queries
The hostname and port for your database
Your access credentials
Any other configuration variables needed to connect
Adding Your Relational Database#
Starting from the Data Sources page as shown below, click Add a new database datasource.

You will see a selection of databases as shown below. Select the database you are connecting to DataDistillr.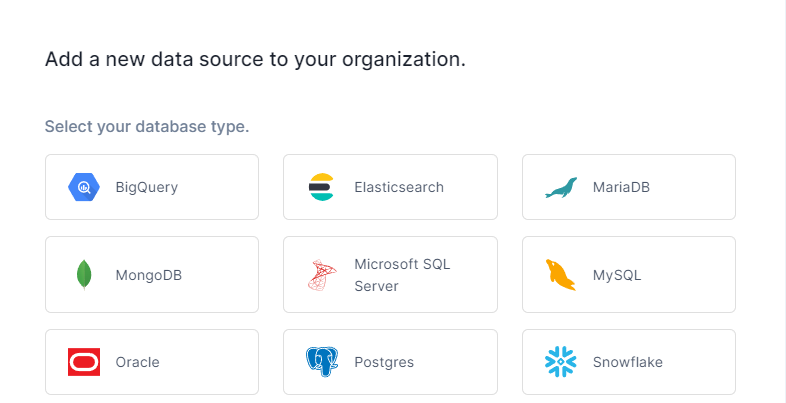 After selecting a database type, you will see a form similar to the one below. Fill out the fields and click Save to connect the relational database to DataDistillr. The example below is for a MySQL database.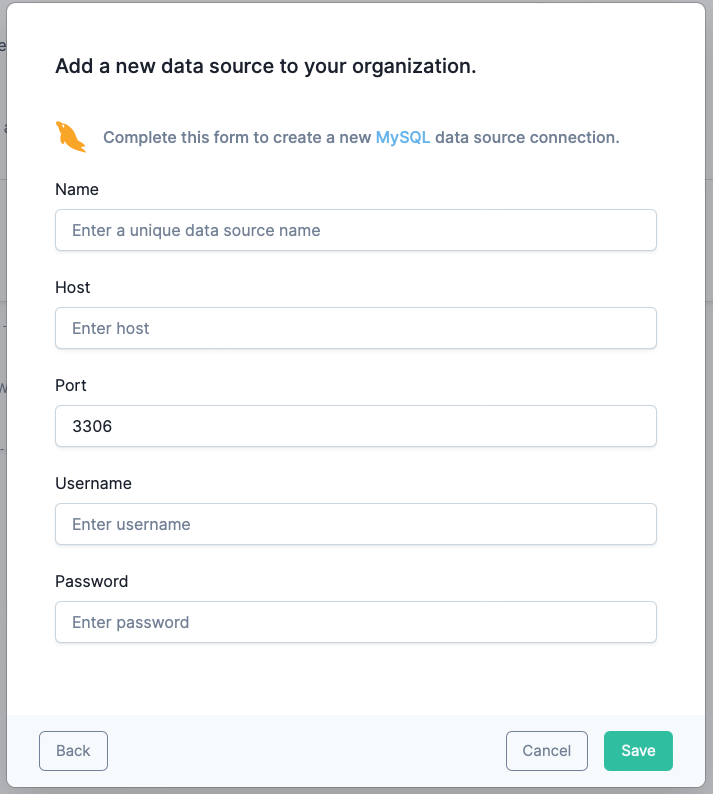 Next, you'll need to link your data source to your project.